Concert tours and festivals have gained in popularity in recent years. According to a study by Pricewaterhouse Coopers (PwC), the global live music industry will be worth about $31 billion by 2022 (Sanchez 2018). Although the Covid 19 pandemic has probably caused massive slumps, a significant proportion of future profits will be festival revenues. The rapid rise of festivals does not only bring positive effects. Both oneday and multi-day festivals generate enormous amounts of waste, consume a lot of energy and generally cause high transport emissions, as the areas used rarely have the appropriate infrastructure. The lion's share of environmental pollution is caused by large-scale festivals with tens of thousands of visitors every year. In particular, the international character of many large-scale festivals and the associated traffic emissions cause a negative environmental balance. Current measures are not nearly sufficient with regard to the status quo of the environmental impact of festivals. Therefore, a comprehensive recapitulation of developments, especially with regard to festival infrastructure, supply, transport and communication, is needed to change the organization of festivals in a sustainable way.
In the wake of the growing importance of sustainability and the careful use of resources, mainly small niche festivals have recently developed with a focus on environmental issues and / or a basic social idea.The emergence of such events gives hope, but festivals in which sustainability plays a key role are still a niche phenomenon.

The goal of the Sustainable Festivals report is to provide guidance to festival companies that want to make their events more sustainable and environmentally friendly, as well as to provide individual festival visitors with a free and comprehensive guide to minimize the impact of their festival visit. This report is therefore divided into two main parts. The first part deals with alternatives and adjustments at the planning level of the festival itself. Ideally, these should be as universally applicable as possible, i.e. transferable to almost any festival, regardless of size and design. As a side-effect, this work is intended to inspire critical self-reflection on the part of the festival organizers and encourage them to question their own steps and decisions in planning a festival. With the help of research, own experiences and a data basis kindly provided by the team of the Electric Love Festival, which takes place annually at the Salzburgring in Salzburg, Austria, the previous measures of the individual planning steps are questioned and, if possible, replaced by alternatives that have already been tried and tested elsewhere, but also new, innovative ones.

The countless measures mentioned in the Sustainable Festivals report, many of which have already been tested and implemented, clearly show that sustainable festival organization is indeed possible. In order for festival organizers to be able to redesign their event in a controlled and targeted manner in favor of the climate and environment, the status quo must first be recorded. To do this, data must be collected and product supply chains must be examined in more detail. Only when it is known where the festival stands the organization can be effectively restructured. In order to ensure continuous monitoring, the preparation of an annual sustainability report with adjusted goals is a good idea. This should be published in order to give guests an insight into the work of the festival organization and to keep up the internal pressure to achieve the self-imposed goals. Since the subject matter is extremely extensive and such a structural change can be quite costly, it makes sense to set up an internal "sustainability department" with appropriate authority. This department would have the task of reorganizing or shortening supply chains, questioning actions within the festival organization with regard to their sustainability, proposing more ecological solutions if possible, and writing the sustainability report mentioned above.


The goal does not necessarily have to be to turn every event into a circular festival. It is primarily about reducing particularly harmful effects within the festival industry and mitigating the environmental and climatic impact of the event industry in general. The current levels of environmental pollution caused by festivals are immense and beyond human reason, so immediate and consistent action is required.


If only one festival organizer reads this report, if only one festival implements one
of the many measures in this report, this work has been a success. This report is by no means intended to be a solution to all the environmental challenges of festivals, nor is it intended to patronize the festival organizer by an ordinary festival visitor. Rather, it is intended to stimulate debate on this topic and to take up and introduce suggestions and ideas.
extending life by creating memories
According to a study by O2 and Patrick Fagan of Goldsmith's University, regular attendance of concerts and festivals can allegedly extend your expected lifetime by up to nine years (Gable 2019).
Running a festival? With the right measures, it is not necessary to spend a lot of money or step down your visitors experience. Find out how with our Sustainable Festivals report, available in both German and English: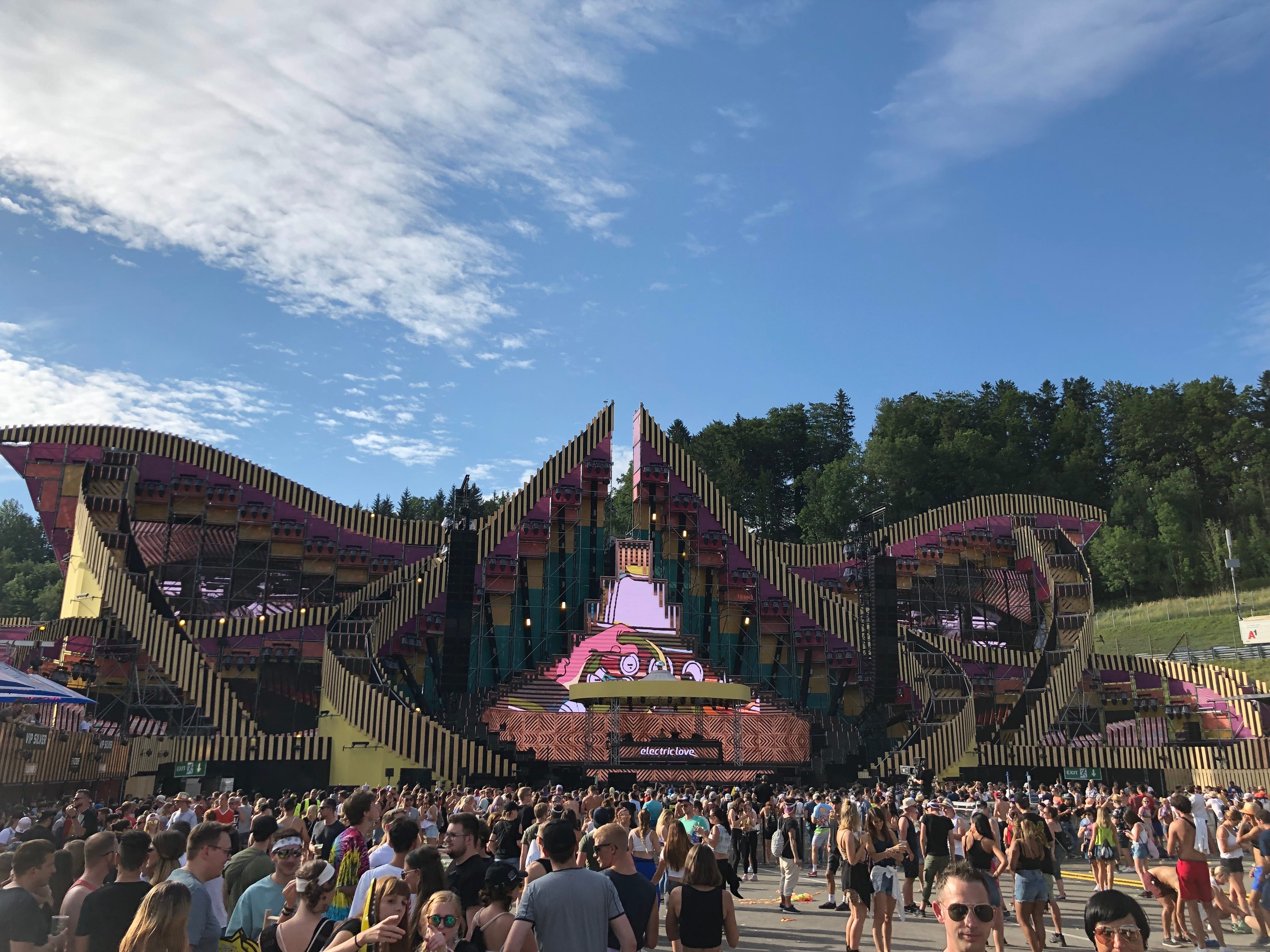 Thank You!
for landing on this page, for your interest in the topic, and for hopefully debating the issue in your circle of friends soon.

This page exists primarily to draw the attention of festival organisers to this issue. If this was successful in your case, we hope you will at least consider implementing small measures.

A special thank you to the team of the Electric Love Festival in Salzburg, Austria, for supporting this report with data and an insight into their work.