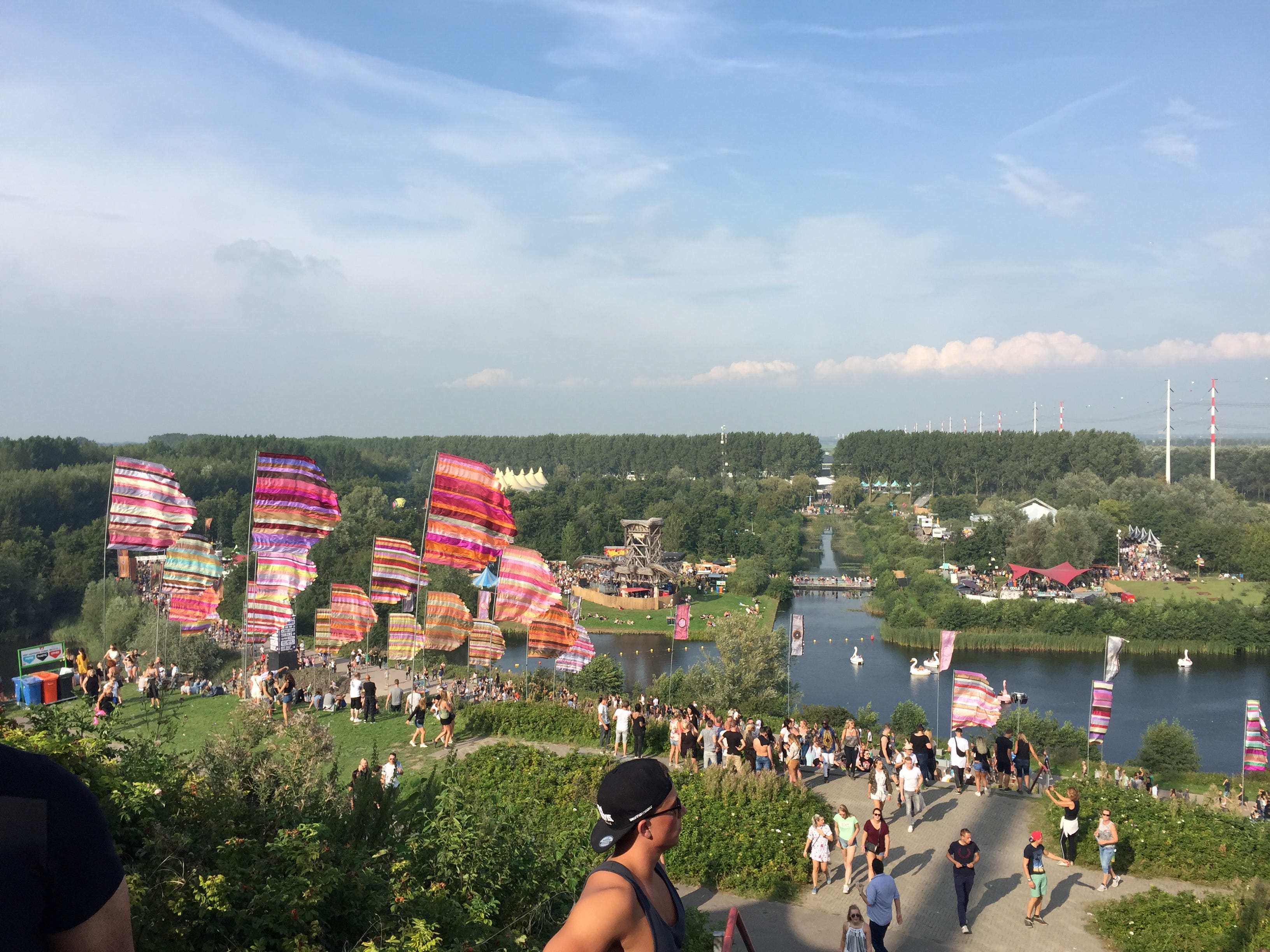 Initiatives
Quite a few companies from the live music sector have implemented projects on their own or founded or supported external initiatives. Take a look at a selection of initiatives below.
Camp2Camp
An effective and promising system for the re-use of tents and camping equipment
Since tents are also often not collected and rather difficult to recycle (Raw Foundation 2019), some festivals are beginning to experiment with subsequent uses. One example is the so-called Camp2Camp, which has recently been applied in DreamVille, the camping area of Tomorrowland in Belgium. At the end of the two festival weekends, Camp2Camp teams walk around the camping area and collect left behind but still usable camping equipment such as tents or sleeping bags. Furthermore, there are several containers with Camp2Camp inscriptions on the site into which camping equipment can be thrown. The equipment will be cleaned, processed and offered for rent or donated for social purposes the following year (Tomorrowland o. D.).

A Camp2Camp ticket for two persons consists, for example, of an already erected two-person tent, an air mattress for two persons, two sleeping bags and two camping chairs (ibid.). On admission, several guests can also ask to camp next to each other. A deposit must also be paid in advance and guests are encouraged to handle the equipment with care. The advantages of this system are obvious: the visitors do not need to bring their own camping equipment or set up their camp. The amount of waste produced is reduced and overseas guests in particular are offered a real alternative to forced one-way purchases.

More information on conditions of Camp2Camp on tomorrowland.com.
Green Nation
A global initiative with big goals
The world's leading live entertainment company, Live Nation, has been running a global sustainability initiative called Green Nation for some time, which is dedicated to reducing greenhouse gases and, like AIF, banning disposable plastic until 2021 (Live Nation 2019). It is also foreseen that all events will no longer dispose of waste in landfills by 2030 and that the rate of material recovery will be increased to 50% (ibid.).

You can read a position paper from Live Nation regarding Green Nation here.
ByeByePlastic
Artists and festivals trying to collectively tackle disposable plastics
Especially when it comes to plastics, the global community is apparently keen to reduce the quantities produced or switch from disposable to reusable packaging. A number of initiatives have now emerged for this purpose. In addition to the already mentioned actors AIF, Shambala and DGTL, ByeByePlastic is especially interesting, because it shows that artists can collectively demand changes. ByeByePlastic describes itself as a movement to remove disposable plastic from the music industry (ByeByePlastic o. D.). Supporters of the
campaign include Amelie Lens, Gorgon City, Idris Elba, K.lsch and Sam Feldt (ibid.).

Find out more about the ByeByePlastic foundation here.
Reforestation by Envision Festival
A small festival that nevertheless wants to make its contribution
The Envision Festival, a small festival with 7000 guests and a focus on sustainability, for example, helped to reforest 15,000 trees in the jungle of Costa Rica until 2019 (Baker 2019) to compensate for the effects of the festival.